FILM REVIEW: Madagascar - Escape 2 Africa
By Rob Williams - Posted on November 25th, 2008
Image: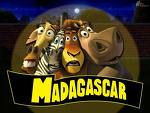 If you haven't immersed yourself in the "Madagascar" experience, you may be missing one of the most entertaining animated treats of the past decade.
And the good news here is that the new sequel is on par with the 2005 original.
Be forewarned – if you are planning to bring "the littles" to this film, know that the movie moves incredibly quickly, contains hilarious adult-aimed highbrow humor that will go over the heads of most children, and has some moments of action and violence that may be inappropriate for younger audiences. The good news – very few fart jokes or other gratuitous potty humor, and the music and dance track will get you up out of your seat. Plus, the animation is wonderful to behold on the big screen.
Like the original, "Madagascar 2" revolves around the adventures of four animal friends who grew up performing for big crowds as captives in a New York City zoo. This time, they leave their lemur-infested island home of Madagascar via airplane, and end up crashing down in – yep, you guessed it – Africa. From there, they find themselves involved in a whole crazy series of events that actually button up themselves quite neatly by the end of the movie.
Alex (affably voiced by Ben Stiller) is a lion who loves to shake his groove thing for the enjoyment of the audience. Here, he ends up being reunited with his father and mother, but must prove himself to the rest of the pride or suffer banishment.
Jada Pinkett Smith's hilarious hippo hip-shaking hipster Gloria discovers a whole group (gaggle? flock? posse?) of African hippos, including a muscle-bound monster male named Moto Moto (voiced by Will.I.Am) who takes a liking to her. Their courtship is borderline inappropriate for the littles, who will find themselves lost in the joke, but quite comical for the older crowd.
As it turns out, Gloria's close friend Melman the giraffe (David Schwimmer as a convincing New York City neurotic) has feelings for her, and how the two of them work out this wrinkle in their relationship over the course of the film I leave for you to discover.
Chris Rock's Marty the Zebra has the least interesting time of it, running with a herd of his own and providing occasional comic foil relief to Alex's "roaring" dilemma.
And then, of course, there are all the wonderful supporting characters in this film. Yes, the four commando penguins are back – Kowalski, Skipper, Private and the top dog – and of course, if they are not busy hijacking jeepfuls of savannah tourists for parts to rebuild their downed aircraft, they are busy making wisecracks or sorting through the finer points of labor contracts with their simian work force.
And yes, the lemurs return, too (and they are ring tailed lemurs, not sifakas lemurs, my six-year-old neighbor Carl Kellogg, a Valley expert on this pro-simian creature, would have you know). Sacha Baron Cohen of "Borat" fame voices King Julien with his usual trans-gendered goofiness, ably supported by Maurice, his trusty sidekick (Cedric the Entertainer.)
And the surprise character? An older retired female tourist named Nana (voiced by Elisa Gabrielli), who sports a handbag, spectacles, and an aggressive attitude (she is, we learn, a Yonkers native and learned martial arts as a Brownee) to match. Apparently, she and Alex the lion have had run-ins before, but watching her beat the stuffing out of Alex in one early scene is a bit over-the-top. As she and her other Big Apple tourist neighbors "go native," younger viewers may be a bit dismayed, though older audience members will appreciate (perhaps) the references to "Lord of the Flies" and other dystopian novels we were force-fed in junior high school.
Is Madagascar 2 fun? You bet – but you might have to do some explaining to the kids afterwards.